You don't know what to do with your decomissioned laboratory and medical equipment ? You have a warehouse full of used instruments and you want to get rid of it without paying any destruction costs ?
Fameco is here to help you : following a very simple process, we will take care of your used laboratory and medical equipment.  Send us your lists and our purchase teams will make you some offers !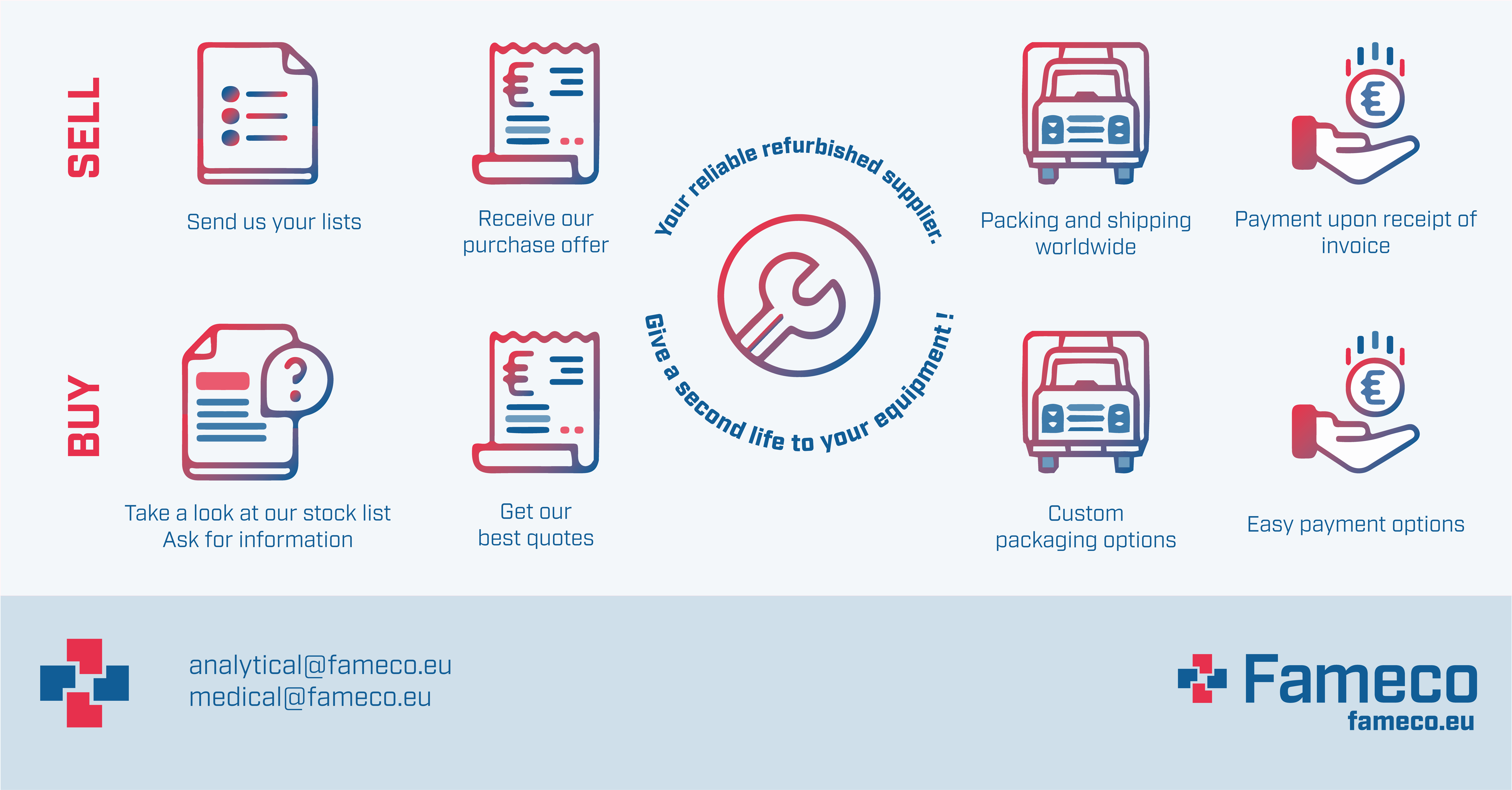 On the other hand, if you are looking for high quality refurbished equipment, you can contact us and we will send you our current stock lists. Our refurbishment process follows a very strict process and our technical experts are here to answer all the questions you may have !